Sports Central with Cory Giger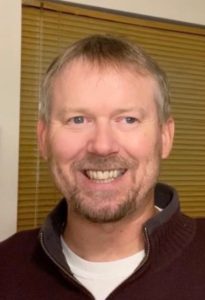 Call In Number – 814-946-0435
Cory Giger is a 15-year veteran of the Penn State beat and a journalist with 28 years of experience. He has won more than 100 state and national journalism awards during his career, plus he's a voter for the Heisman Trophy in football and Wooden Award in basketball.
Giger began covering the Nittany Lions in 2006 at his "previous institution," the Altoona Mirror, where he also covered the Altoona Curve minor league baseball team for 21 years. He has authored three books on the Curve and also co-authored a book on Joe Paterno.
Giger hosts "Sports Central," on WRTA Weekdays from 3PM to 4PM, and is Editor In Chief of nittanynewsnow.com, providing the most up to date information on Penn State Athletics in the region.
A 46-year-old native of Bryant, Arkansas, Giger earned a journalism degree from the University of Arkansas at Little Rock in 1996. He has played multiple sports his entire life and now coaches his kids' baseball, basketball and soccer teams.