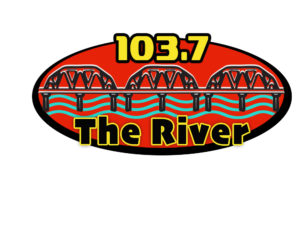 Welcome to the New 103.7 The River!
Playing The Greatest Hits Of All Time!
Welcome to 103.7 The River! Armstrong County's very own station playing The Greatest Hits Of All Time!
Featuring Pennsylvania News on the hour Weekdays between 6AM and 6PM.
Your Weather Forecast twice an hour
Sports Updates during your Morning and Afternoon Drives
The Closing Stock Market Report follows the news at 5PM

Chuck Denver was born in Colorado, where his parents lived in the Mork & Mindy house in Boulder, yes, that big white house from the TV show. He was able to enjoy a variety of many types of music growing up and loves listening to all genres. He still emcees classic car shows from time to time. It's been 34 years (and counting) since Chuck hit the airwaves and he continues to enjoy talking with listeners on the radio and playin' the hits whenever possible for all of his new Friends in Armstrong County.

Bill is a radio veteran with over, well let's just say, many years of experience. He began his radio career while in High School. In his free time, he's a motorcycle enthusiast and also loves travel, spending time with family and friends and most all outdoor recreation. He is also heavily involved with the community and church.

I grew up on radio back in the mid-70's and throughout the 80's where Rick Dees got his start and I got hooked. Instead of watching TV in the family room, I was in my room listening to the radio and falling in love with the medium. I still believe in the power of radio and the magic it can bring. While radio has changed, the one constant that will always remain is our being drawn to personalities. Radio reflects lifestyles with music, information, and personality. I do love being a part of that and will forever be that kid in his room being drawn to the power of radio.

Byrd is an avid concert goer and has interviewed many artists in his career. Byrd loves playing the Super Hits of the 60's and 70's as he learned to love the music his parents listened to as a youngster. Byrd keeps you company every weeknight!

After 30+ years in the business Dusty still enjoys the "magic" that is radio. Sharing interesting stories with my friends and trying to bring a smile.