From Monday, April 4th 2022  –  www.wrta.com
Links:
The photo from a listener.  Listen to find out what it is: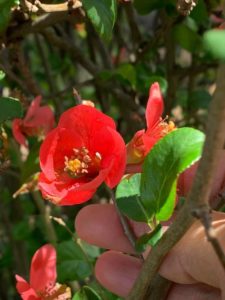 Penn State Extension Blair County Facebook page
Click HERE for a post on New Spotted Lanternfly quarantine maps in PA
Email Tom Butzler for gardening questions: tmb1234@psu.edu
Master Gardeners Open Garden Line 2022:
Trained Penn State Extension Master Gardeners in Blair County are ready to answer garden questions about growing vegetables, flowers and other plants. Home Garden enthusiasts can feel free to contact the Blair County Master Gardeners' Garden Line at 814-940-5996 with questions about vegetable and flowering plants, insect problems and plant disease. Answers are based on the most up-to-date research-based information available.
The Garden Line is open April through October on Tuesdays from 10AM to 2:00 PM. Walk-ins with gardening questions are welcome at the Blair County Cooperative Extension Office during the times noted at 266 Aviation Way, Martinsburg and calls are taken at 814-940-5996.
For any additional information, contact the Penn State Extension Master Gardener – Blair County Office at 814-940-5996.
Master Gardener Tom Ford has been diagnosed with Leukemia. We're not sure of how long he may be in treatment, but if you'd like to send him Get Well wishes: tgf2@psu.edu
PODCAST Links: Horticulture Educator Tom But...
WRTA's The 11th Hour with Doug Herendeen