From Wednesday, November 2nd 2022  –  www.wrta.com  – WRTA@3 Facebook page
State Senator Doug Mastriano is the Republican candidate for PA Governor in the November 8th general election.
His website is doug4gov.com
Follow his campaign on Facebook – Doug Mastriano Fighting for Freedom
Follow his Senate Facebook page  – Senator Doug Mastriano
Follow him on Twitter – @dougmastriano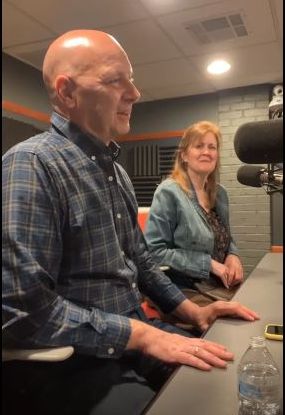 (Photo of Doug and Rebbie Mastriano from his March 25th interview at the WRTA studios.  That podcast is at this link)
Podcast Links: State Senator Doug Mastriano ...
WRTA's The 11th Hour with Doug Herendeen